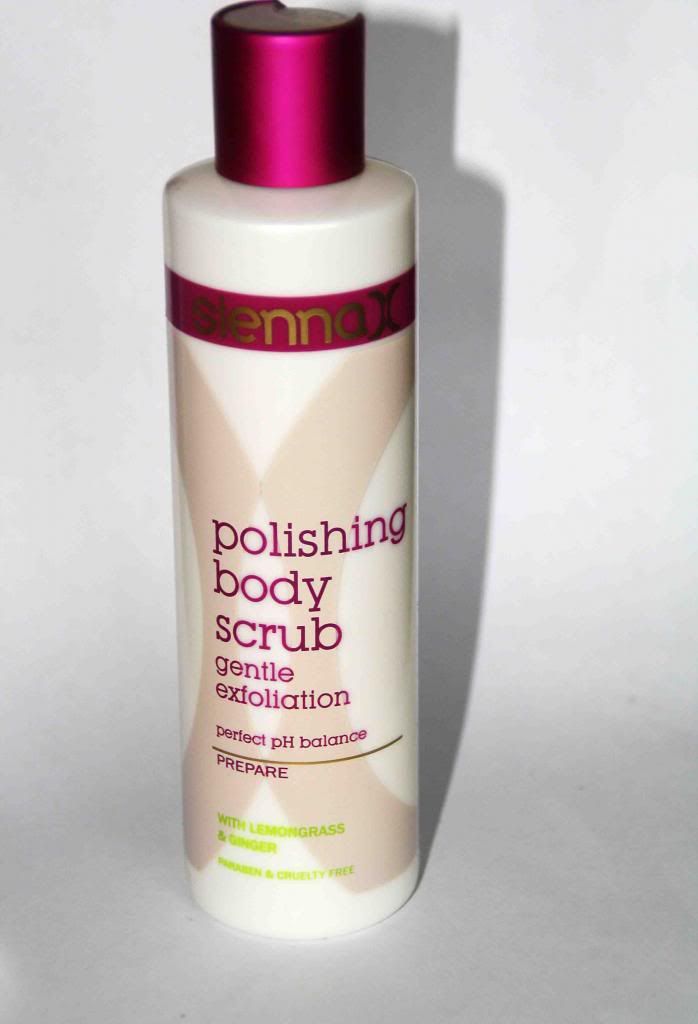 As someone who is still completely terrified by fake tan (I'd rather embrace my pasty white paleness), Sienna X is not a brand I had anything to do with so far. But from what I've gathered there seems to be one key ingredient in getting fake tan on evenly and that is thoroughly exfoliated skin. So, as a result, a fake tan brand should surely know a thing or two about a good scrub, right?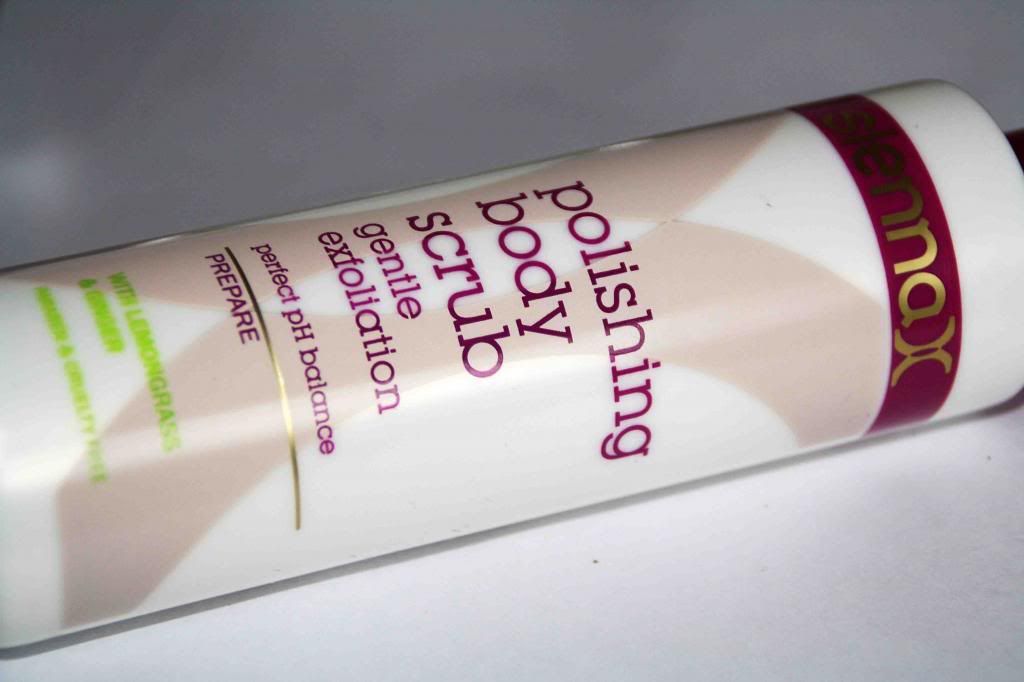 Something I always look for in a body scrub is fine granules and a dense texture, so that the scrub doesn't just slide straight off your skin and down your drain. Thankfully, this Polishing Body Scrub ticks both of those boxes. It has a texture similar to sand, but suspended in a thick, creamy base. The scent is light and refreshing thanks to the lemongrass and ginger, but once you've washed the scrub off, the scent no longer lingers on the skin.
As it's a scrub aimed at preparing skin for self tan, there is no oily residue, which I know some people hate anyway. I prefer my scrubs to be more on the oily side to leave my skin nicely moisturised, but even if you don't fake tan this is still a good one to use on warm days when you don't want to be covered in anything sticky when you step out of the shower.