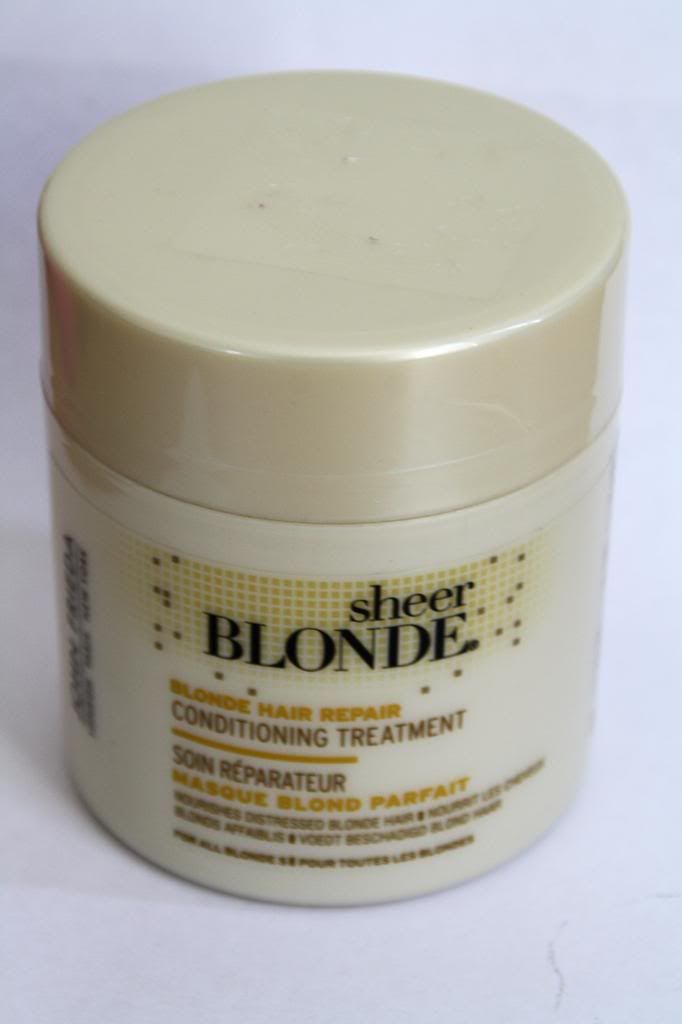 As a (quite heavily) bleached blonde using a deep conditioner or hair mask every other wash isn't just an option - it's an absolute must. I got this John Frieda hair treatment as part of a 3 for 2 offer when I was stocking up on shampoo and conditioner. To be honest with you I didn't expect a lot - just another high street hair mask that has way too much silicone in it to even stay on the hair long enough. But as it turns out, I was mistaken and ended up pleasantly surprised with the results.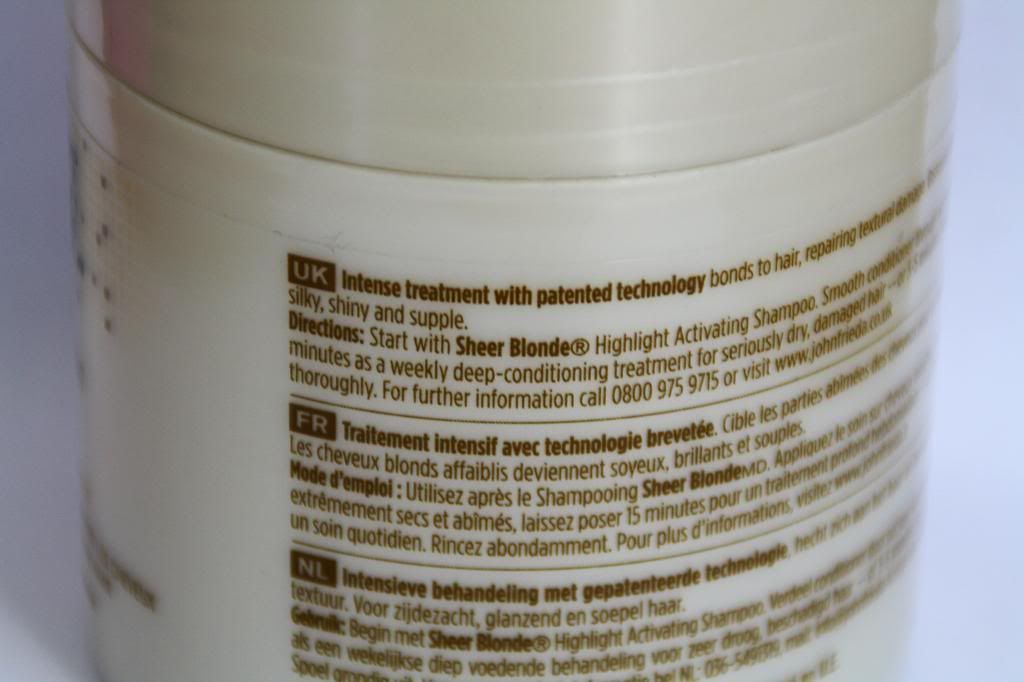 Upon first inspection it really doesn't seem that different from every other hair mask you'll find in the beauty aisles of a supermarket. The texture is very smooth and slippy, albeit slightly on the thicker side and it's got that typical sweet haircare scent that you get in so many products.
But when it comes to results I really couldn't have asked for anything else from this. My hair was visibly nourished, dried a lot quicker and felt soft and smooth. On the other hand it also managed to be light enough not to weigh down my strands or make them feel greasy. It didn't wane in efficiency, either - it was just as good the day I opened it as it was when I feverishly scraped the last bits out of the bottom of the tub.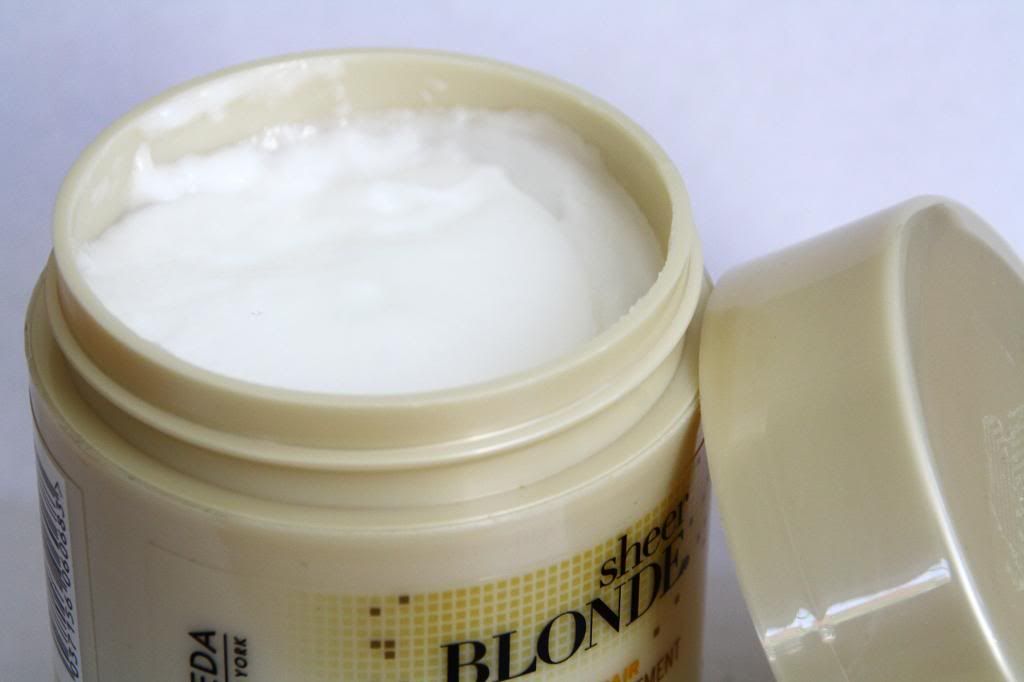 It says to leave this on the hair for 15 minutes and to be honest I don't think I ever hit that target time. I'd just apply it as I got into the shower, left it on while I did all my other shower-related stuff (including just standing there for a few minutes because hot water in the morning just feels SO GOOD) and then washed it off - probably after 10 minutes at the most. I still got great results, however, so I'm not complaining!
The John Frieda Sheer Blonde Conditioning Treatment is available for £5.99.