I gotta admit I wasn't too keen on this month's Love Me Beauty Box when I first saw the options. Two repeat brands and products I'll use but wasn't overly excited about meant that for the first time I seriously considered just skipping the month altogether. But after opening it and having a proper look at all the products I can honestly say I'm glad I didn't. Let's crack on, shall we?
Full size: £6.25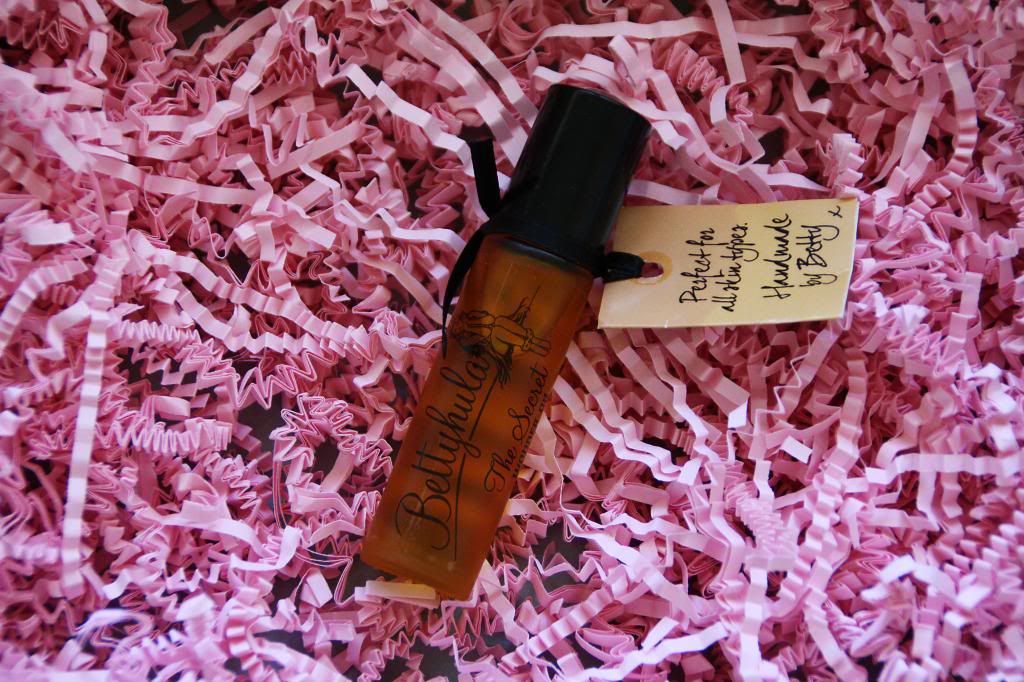 At first I thought I wouldn't have any use for this rollerball. It's recommended for stretch marks and scarring and I don't have any stretch marks and all the various little scars all over my body (what can I say, I'm clumsy) have already faded. I couldn't really think of any dry skin areas either other than my legs and I could imagine it being a right pain trying to apply oil in a rollerball to such a large area.
After doing a bit of research I found out that you can also use this on the face, so I might try it in place of my overnight serum or moisturiser. If that doesn't work, it's also meant to be really good for sunburn, so I might try that if I spend a little too much time in the sunshine.
Full size: £6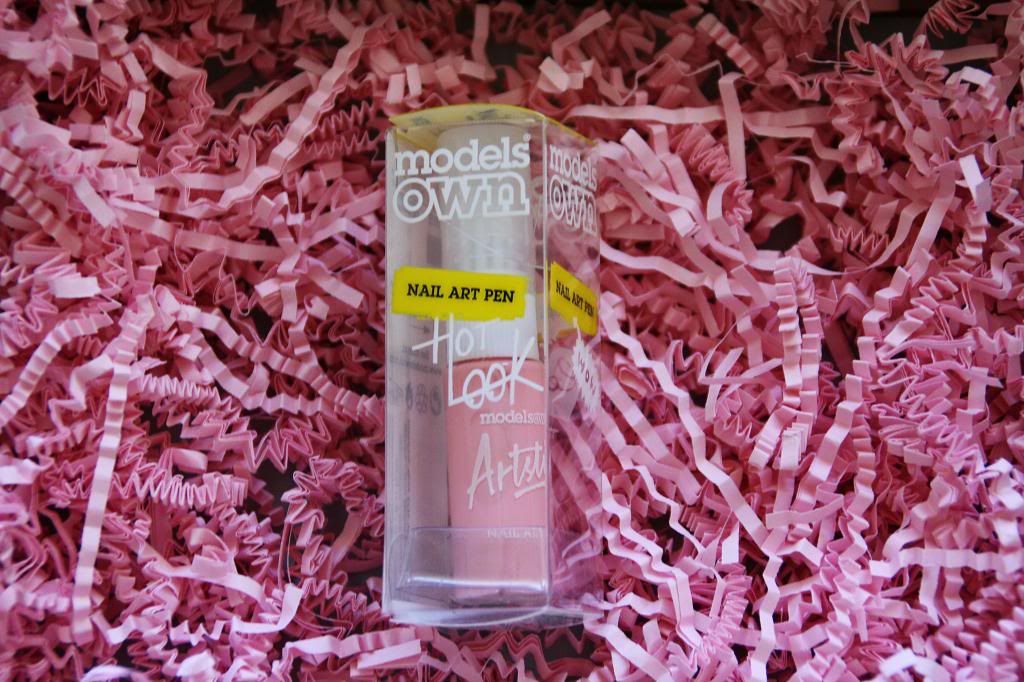 Models Own is a repeat brand for Love Me Beauty and you could choose from either another nail polish or this nail art pen. In all honesty it was mainly this product that drew me towards this particular menu. I've never really tried my hand at nail art as I didn't expect to be any good at it, but it's about time I at least gave it a go.
Sadly I managed to break off all but three of my nails last week, so it's going to be a little while until I can try this out properly.
Full size: £9.50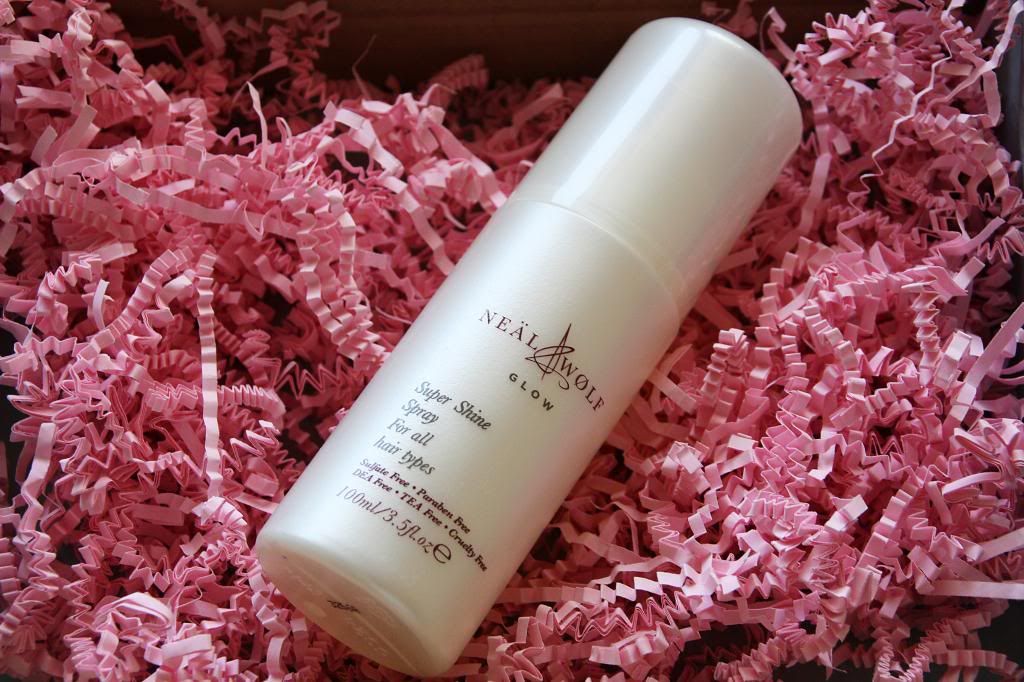 Neal & Wolf is another repeat brand, but while I've tried quite a lot of their products almost every single one was a hit, so I don't mind getting another one. At first I thought this was a sample size, as it is more on the smaller side, but it's actually a full sized product. I've not had a shine spray for years - it's one of those things I always considered buying but never got round to it, so I'm happy to finally have one in my stash. And who knows, a little might go a long way.
Full size: £9.99 for 250ml / Sample value: £1.20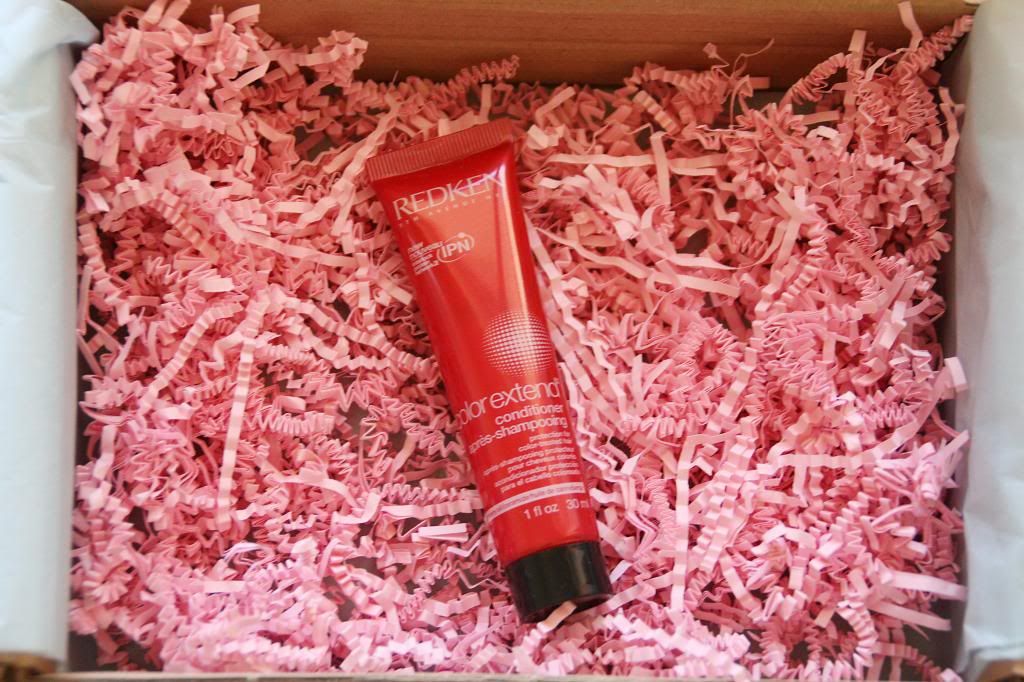 I'm not overly sure what to think of this product just yet. I much prefer to use the same brand shampoo and conditioner and as a matter of fact I don't even use normal conditioner, as I tend to alternate between purple shampoo/conditioner combo and a deep repair hair mask. I'm sure I'll find a way to use it anyway and on my long hair the sample size should be enough for about two washes.
5) Various Bonus Items
Value: £30.72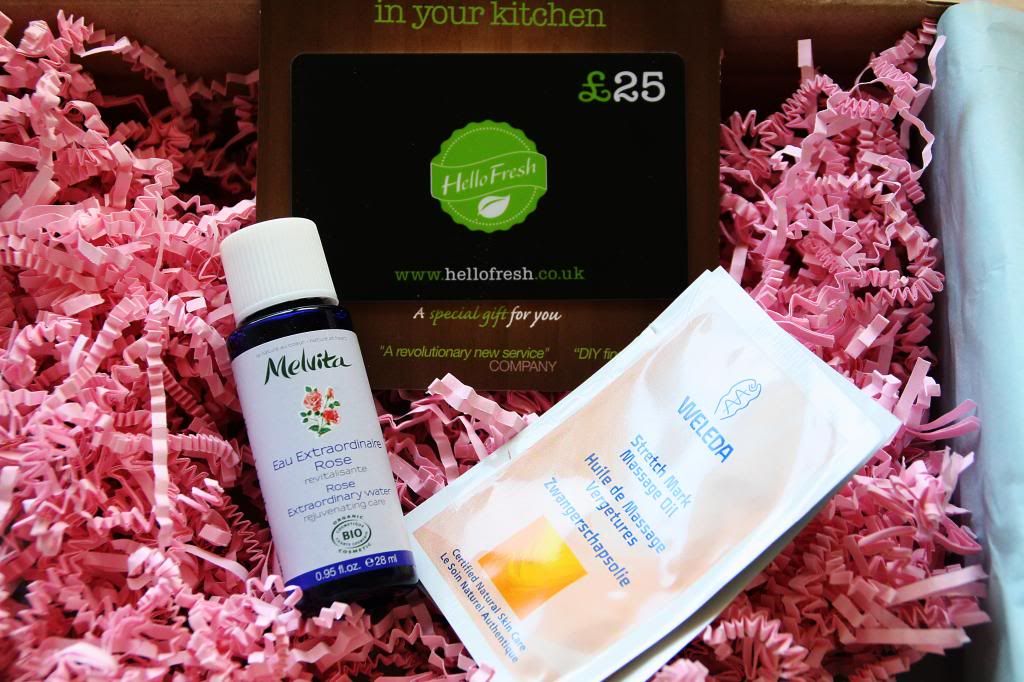 This month Love Me Beauty included a few items in their box that weren't on the menu listings or on the card that accompanied the box. I actually received the Melvita Extraordinary Water in
last month's box
and I still have about a quarter of the bottle left, but I'm actually really happy that I got another one, as I love it to pieces and was looking at getting a full sized one.
The Hello Fresh voucher also got me very, very excited. I've been thinking about trying this food delivery service (they deliver fresh ingredients and recipe cards and then you get to cook the food from scratch) for a while, but I've been put off by the price. Now I've got the perfect excuse to give it a go!
The two sachets of the Weleda Stretch Mark Massage oil weren't such a great hit. As I've already explained above I don't have any stretch marks or any scarring that could be helped, so I tried to use it on my dry legs. Not only did the oil in a sachet make a huge mess, but it also left me feeling very sticky and made it almost impossible to put on some leggings.
Total value: £53.67
Even though I originally thought there would only be four items in this box I ended up with a total of six (seven if you want to count the gift card which will most definitely be used) and the value is among the highest that I've seen in these boxes. None of the items are hugely exciting, but I'll find a way of using everything, so it's another hit from Love Me Beauty!