The reason you've never seen any nail art posts on my blog is not because I don't like nail art or out of laziness - it's because I'm probably the person with the least steady hands you've ever come across. When I apply eye liner I basically make a quick sweeping motion with my hand and pray for the best. But yesterday I just had that urge to do something a little different to my nails, even though "nail art" may be a bit of an optimistic term, hahaha...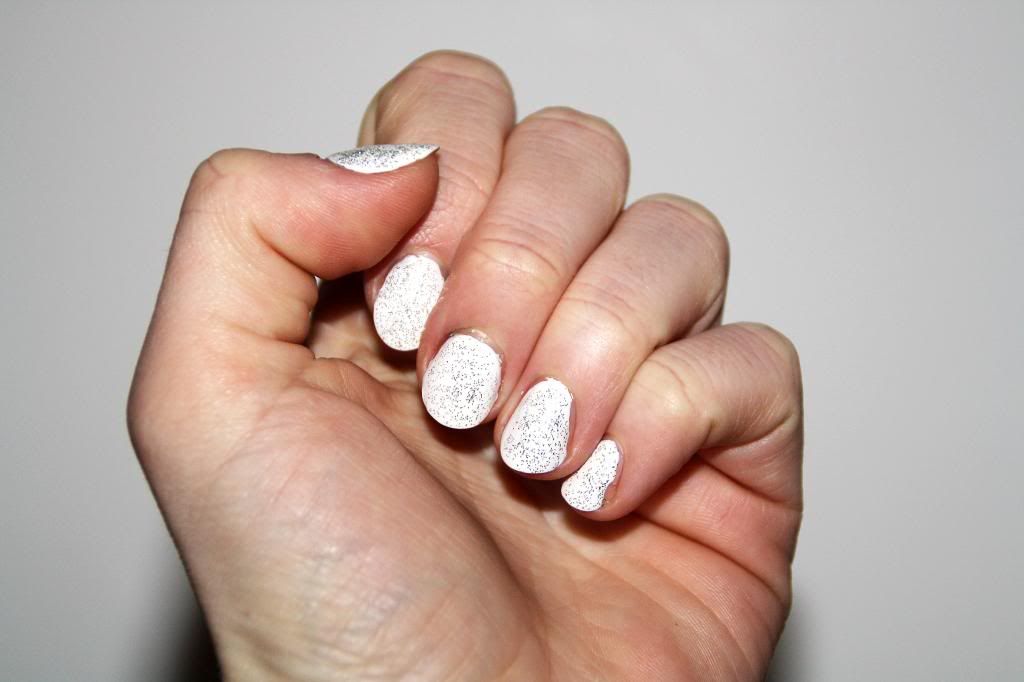 Just because it's January doesn't mean you can't carry through the sparkly theme from Christmas and New Year's Eve. These nails remind me of a soft blanket of fresh snow. Even if the chances of getting that down here in London are pretty slim, at least I can dream about it whenever I look at my sparkly finger tips!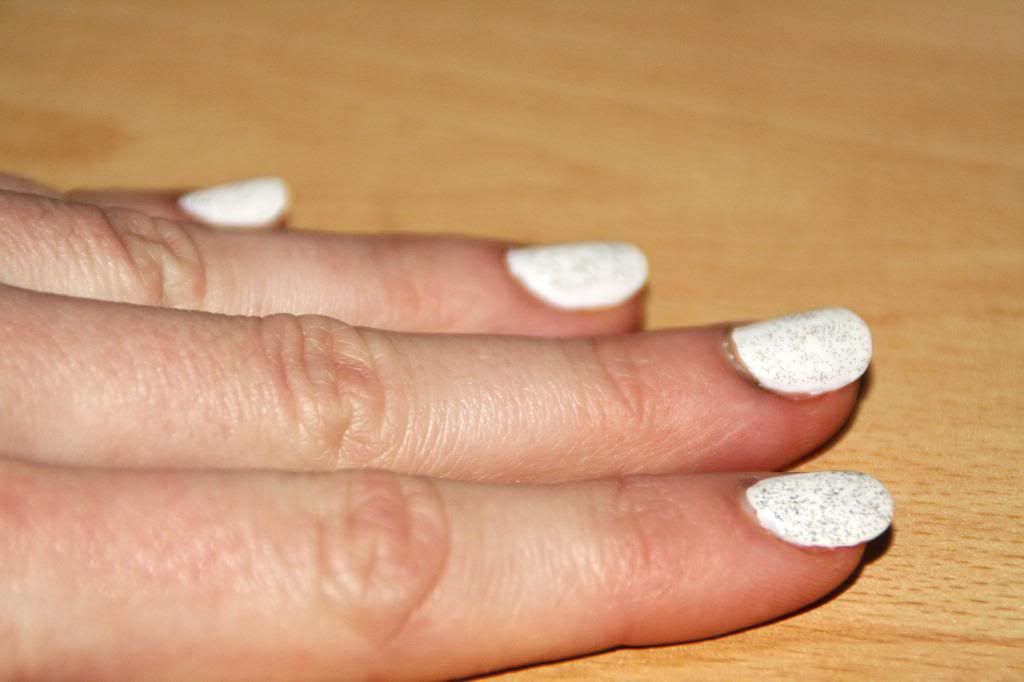 I used two coats of Revlon's "White on White", which I've had for quite a long time as you can see by the state of the bottle! I find that it applies to a really lovely, milky white that is perfectly opaque without looking like Tipp-Ex nails. Over the top I added one coat of a sparkly silver Barry M polish which is sadly a LE shade from about a year ago. You can however find a similar shade
here
.