I've always been a bit of a fan of Osiris and their laid-back, relaxed skater style - particularly their shoes! So when I found out they were expanding into designing glasses for Specsavers, just as I was in the market for a new pair, I jumped at the chance to bag myself a pair!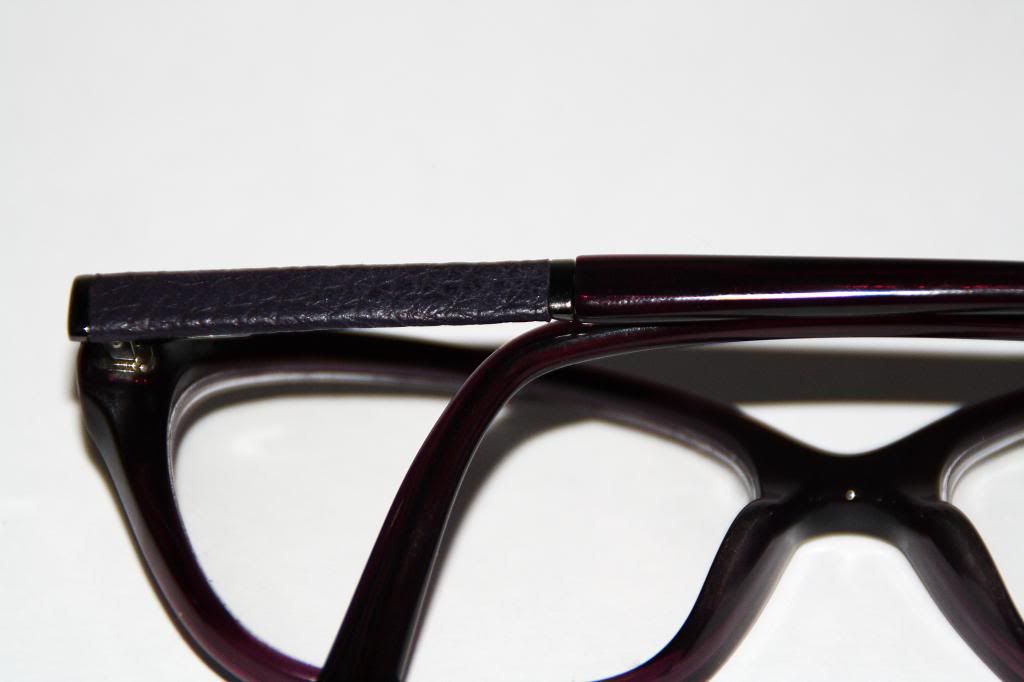 The range was actually launched last year in autumn and this blog post has been in the making for ages. It's taken me quite some time to pluck up the courage to post pictures of myself in glasses, as I've always felt pretty self-conscious about having to wear them, but at least I've now had the chance to wear them for a bit and put them through their paces before publishing this blog post!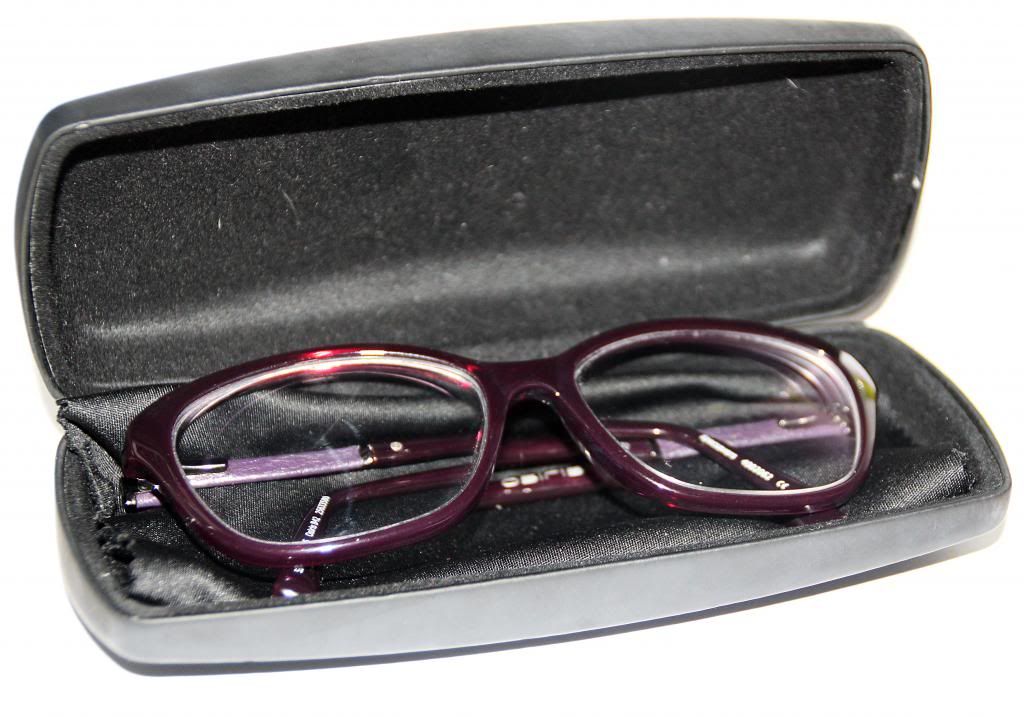 As you'd expect from Osiris if you've ever had a look at their clothes and footwear, the range is a mix of dark and bright colours along with bold shapes. The model I went for is called B42 - a dark purple plastic frame with big, cat-eye like lenses and a pretty leather trim on the side. My last pair was a very thick frame with in-your-face Prada branding, so I like that the brand name is discreetly printed on the inside for a change.
When I first got them, they were a tad tight around my ears, but after about a week of wear the frame set itself comfortably around my ears and they're now sitting nice and snug, but feel almost weightless on. They've survived general wear and tear pretty well so far with no loose screws or wobbly bits and only a couple of minor scratches on the case from banging about in my handbag all day long.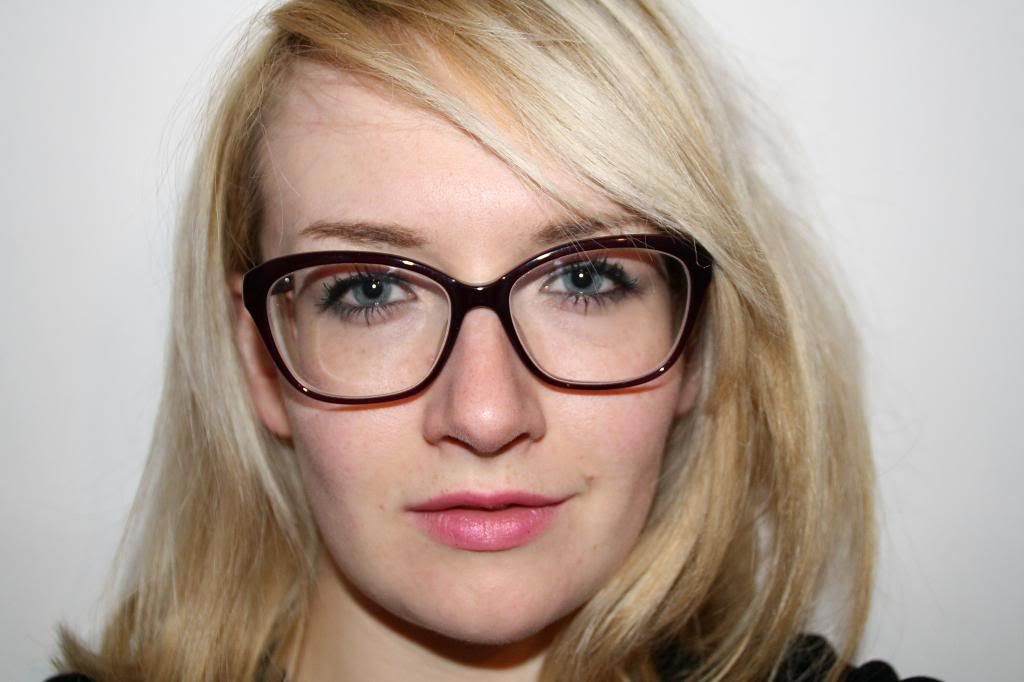 Admittedly, I was a bit unsure at first, as the big, bold lens area is really out of my comfort zone, but I've come to love my new glasses and I'm quite happy to wear them out and about these days, rather than reserving glasses for at-home wear only like I always used to.
You can find the frame I chose on the Specsavers website
here
.
Do you have to wear glasses? How do you feel about wearing them?