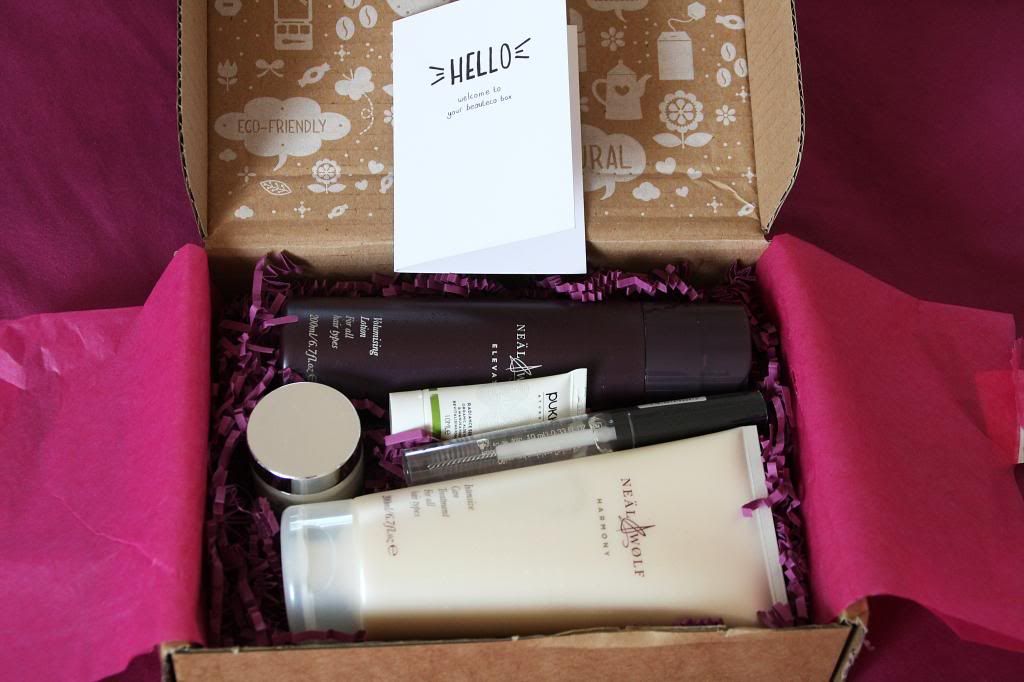 Seeing as last month's Beauteco Box completely blew me away and managed to reignite my excitement for sample boxes, I couldn't wait for this month's choices to roll around. It's a little unfortunate that I already own quite a few of the products that came in this month's boutique (namely the Neal and Wolf Harmony conditioner and the Artdeco eyeshadow base and eye liner), but nevertheless I still made a choice that I was very happy with.
1) Neal and Wolf | Elevate
Full size: £11.95 for 200ml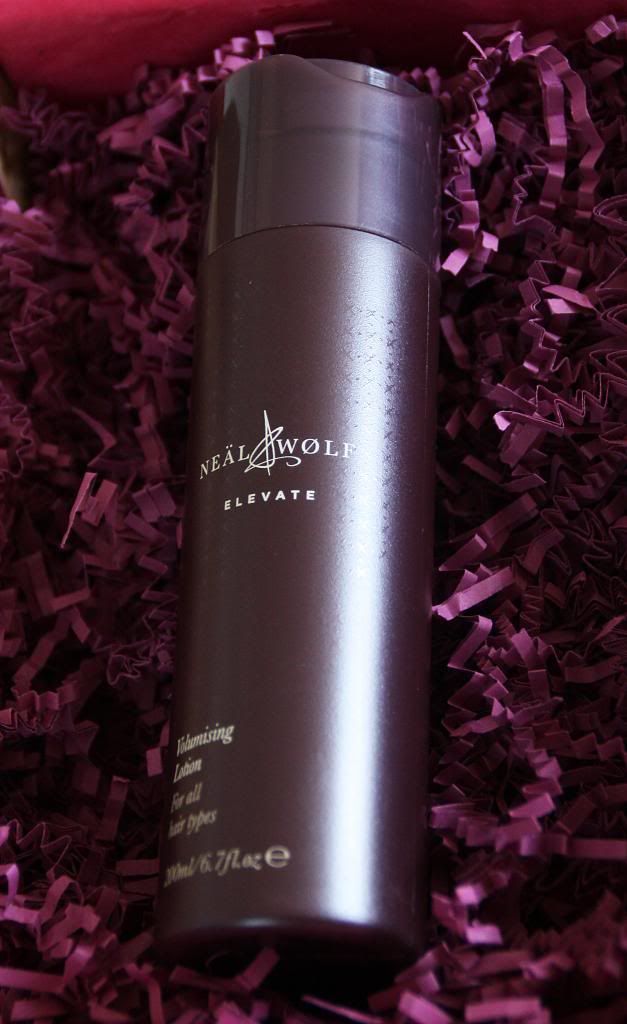 Neal and Wolf were kind enough to send me a few of their items to trial a while ago, those this is not one of them. I'd never used anything by the brand before, but every single one of their products has seriously impressed me so far, so while I'm a bit gutted that I don't get to try a new brand with this month's box, I'm more than happy to give another Neal and Wolf product a go. This was one of the two products available in each of the three options.
Neal and Wolf | Harmony
Full size: £12.95 for 200ml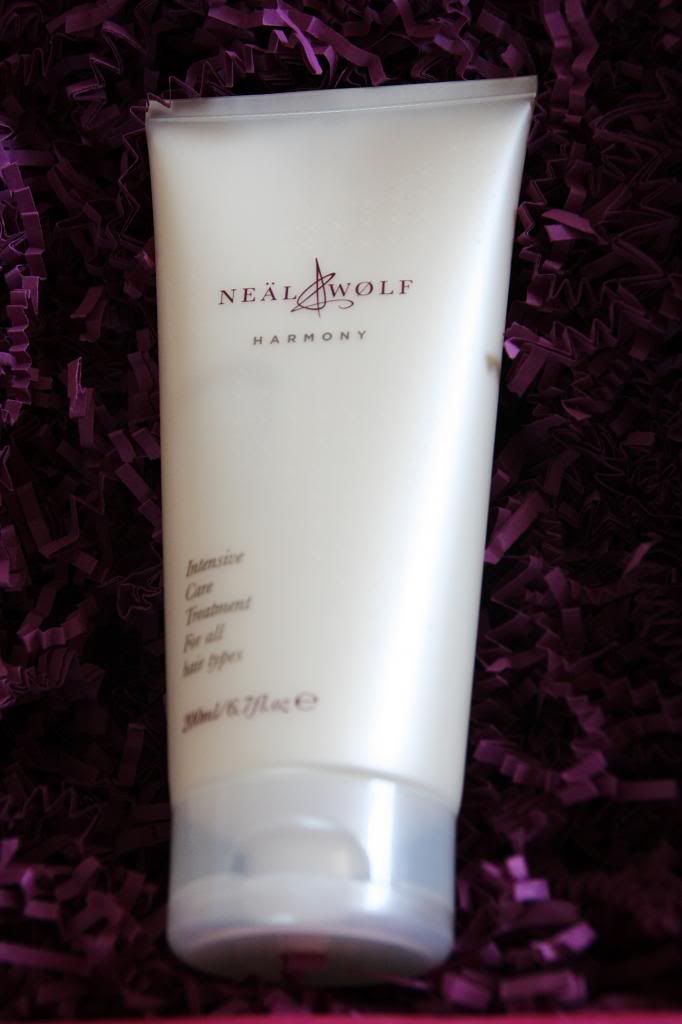 This is the second product that was available in all three boxes. I own one of these babies already, but I'm starting to run low and I love it so much it's actually made it into last month's favourites (
here
). It's an absolute god send for parched and damaged hair like mine and I would repurchase it in a heart beat. I'll get a review up soon for those who may be on the fence, but till then just trust me - it's amazing.
3) Pukka | Radiance Serum
Full size: £32 for 50ml / Sample value: £6.40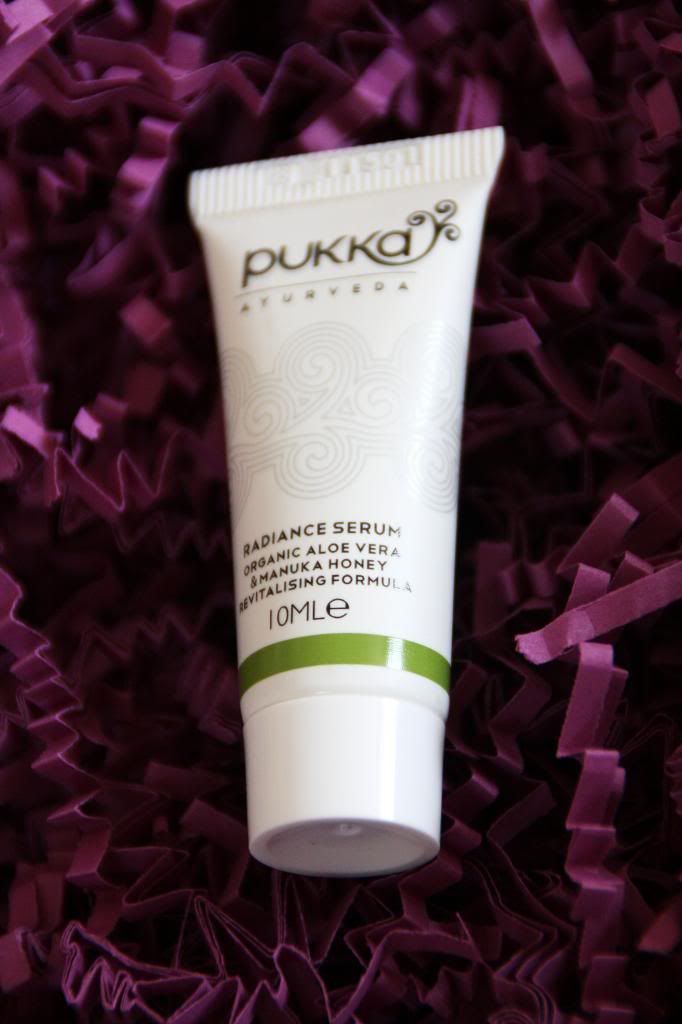 And finally, this is the third item that came in each of the three box options. There may have been a bit of a situation when I pulled the protective foil off the tube and squirted serum everywhere - whoops! It's quite runny and has a very strong medicinal smell; you can really, really smell the manuka honey in there. Pukka is not a brand I've ever purchased anything from, so I'm quite excited to give this a go.
4) Eve of St Agnes | Refining Bamboo Exfoliating Polish
Full size: £18 for 50ml / Sample value: £5.40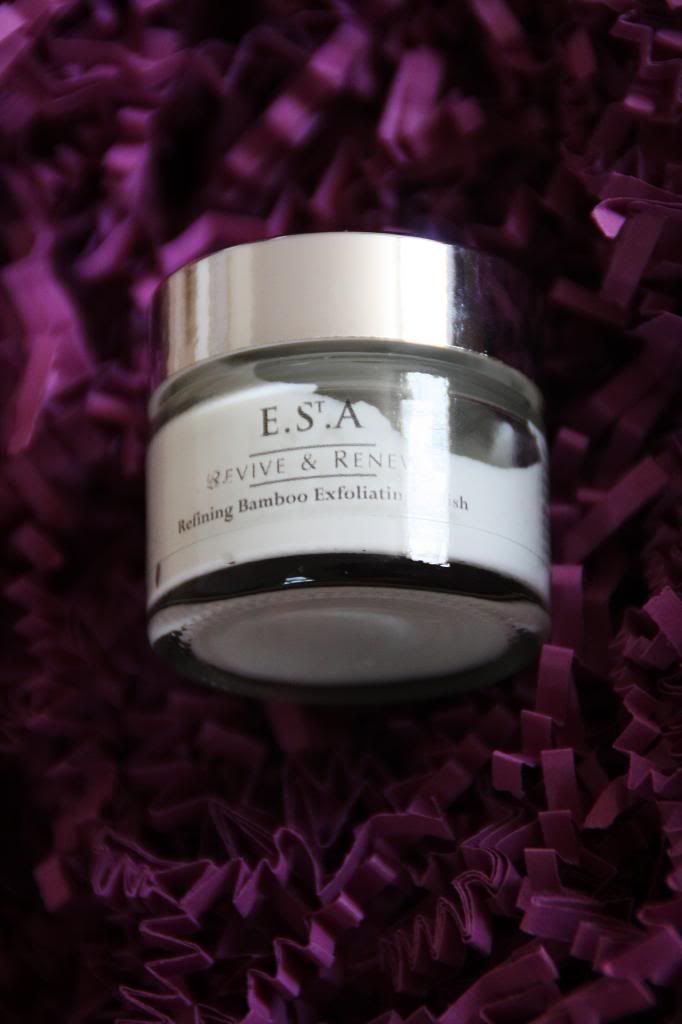 Eve of St Agnes had a sample in the last Beauteco box and to be honest with you I didn't think their body balm really was that great. This sample, however, seems a little more promising. The exfoliator is thick and balm like and looks smooth from the outside, but is jam packed with tiny granules on the inside. And we all know I love a good and proper scrub! The scent is not entirely my cup of tea, but I'm still keen to see how my skin will react to this one.
5) Artdeco | Clear Lash & Brow Gel
Full size: £9.75 for 10ml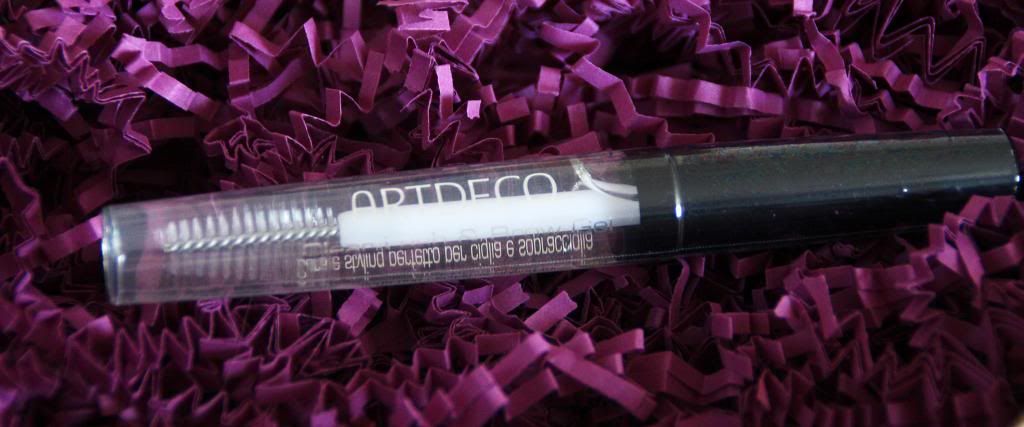 Yaaaaay, I'm so happy to see Artdeco pop up in this month's boxes! Growing up in Germany this was basically our version of Mac at slightly more affordable prices. I love their foundations and their huge colour spectrum, as well as their magnetic palettes which you can fill with every eye shadow / blusher / concealer / lip colour combo imaginable. It's a shame they're so hard to get hold of in the UK. I already own the eye shadow base that came in one of the other boxes as well as a few of their eye liners - and they're all pretty good! This one looks quite promising - I'm currently using MUA's clear mascara to hold my eye brows in place and it's not quite strong enough, so hopefully this will do the trick. One word of warning, though: Don't put it near your nose, it literally smells like PVC glue.
Total value: £46.45
So, have Beauteco box done it again? I'll be honest and say that I was a little disappointed that two of the main products this month are from a brand I already know with a product I already own. But, as I've already said, they're very, very good products that I'd happily repurchase anyway, so while the novelty factor isn't quite as high as it was last month, I still feel like I got a brilliant box. Once again, they're all products that I will use (probably till I can't squeeze another drop out of them) with impressive value for money. I'm already eagerly awaiting next month's offerings.